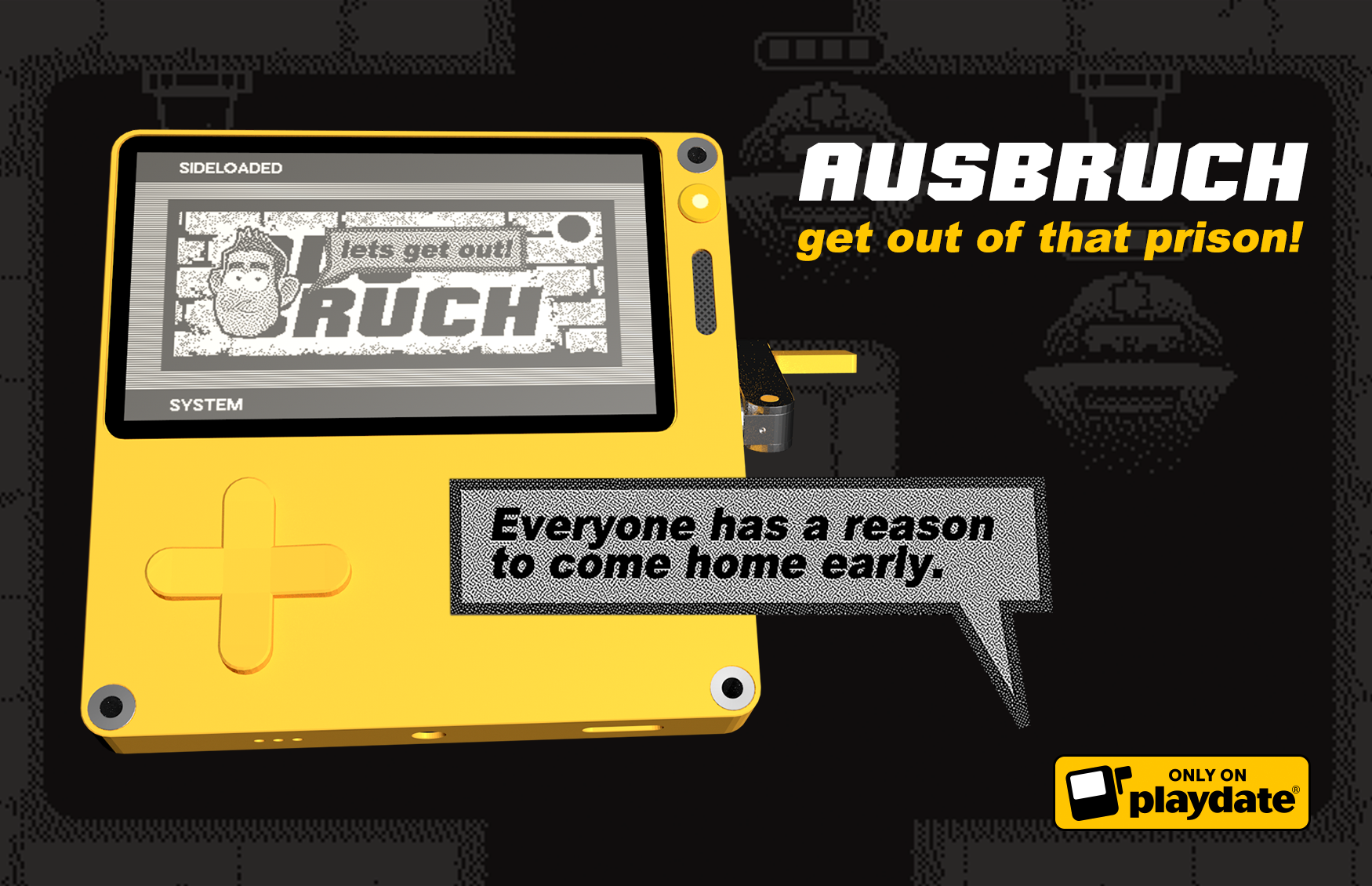 Ausbruch - Demo
Underground area setup finished!
---
To be honest, my workflow in this project is still very shirtless :-)
Everything new and exciting and so tiny :-)
I had tried the last room with the subway weeks ago, but only connected the underground level to this room this week in the face of my sweat.
Thus 40 levels are set up. I didn't see that coming in my dreams.
It's been a tough week with lots of reps in the flow.
But I am even more confident now that it will all be a lot of fun.

And despite all the diligence, it was fun to create :-)
Polishing the basement just keeps getting better. Still find little corners and edges to iron out.
I won't be there at the weekend, but I have the playdate with me - test the underground extensively and poll later.
The main floor isn't fully fleshed out in terms of gameplay and design... but now that you can see the light at the end of the tunnel, that's about to happen!
I'll probably submit Ausbruch here:

https://docs.google.com/forms/d/e/1FAIpQLScIJDHA0Y_IJcpjTbaGxv6qk2kU1c7b-tKjVZ-h...

I think it must come out in October...

King Regards Matthias