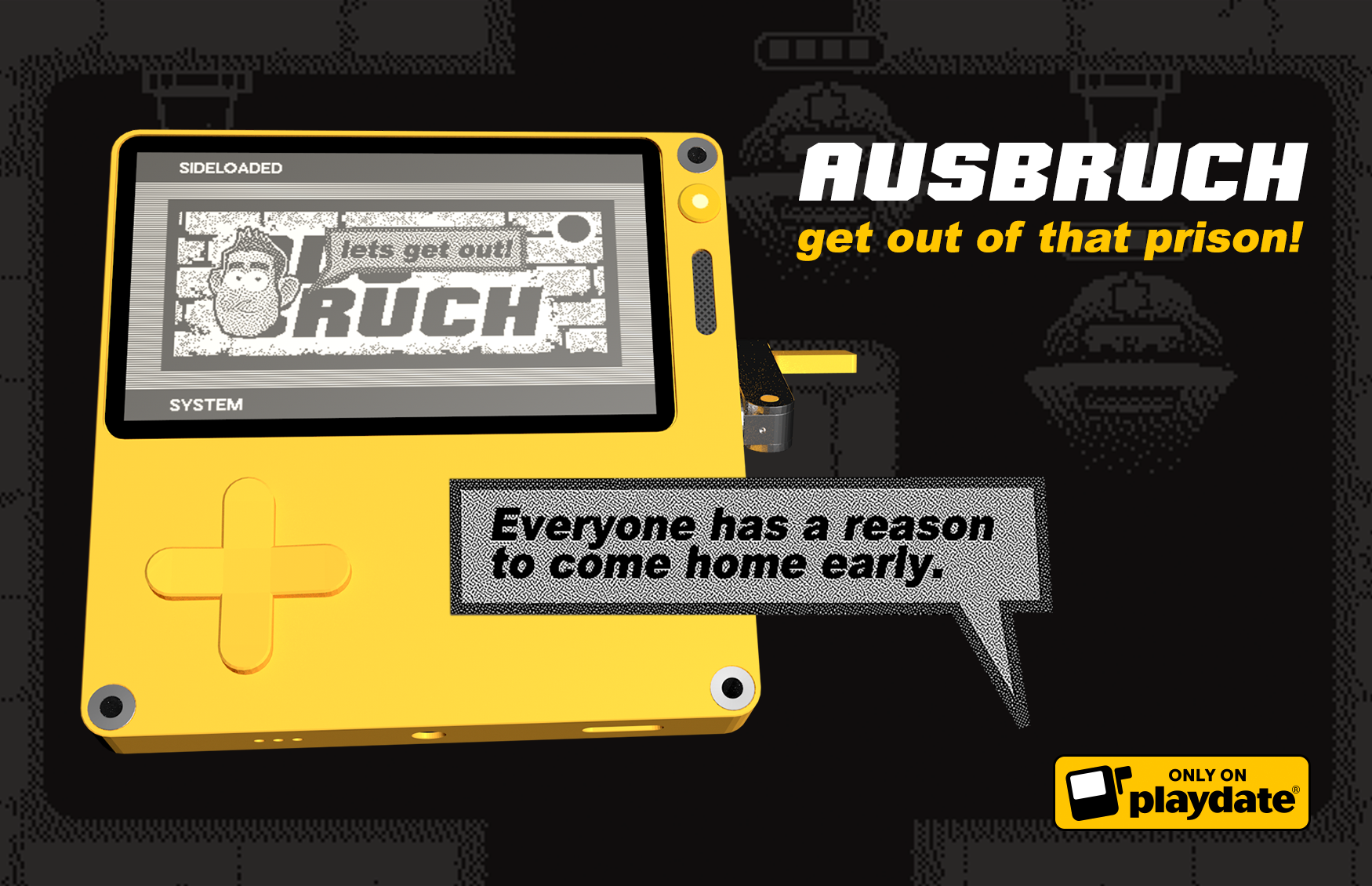 Ausbruch - Demo
Ausbruch - Summer Progress
---
Summer greetings from France!
I let the wind blow my face here with my loved ones...
I hope you are not at the mercy of the heat!
I've made some important decisions for Ausbruch in the quiet and serenity of our summer retreat.

Starting from the heart of the gameplay of finding your way through smashable bricks, there will be 2 more levels of gameplay.
Through a secret passage guarded by a bat boss, the player can exit the prison via the underworld. Or the player makes his way to the main floor of the prison and escapes there.
The player starts in the classic breakout mode and can then try 2 more variations.
The underground route will go towards the maze and will be filled with switch puzzles.

The route via the main level gets a little more action-heavy because that's where moving collision objects come into play. The prison guards try not to let the player's ball through. Door cameras need to be hit.


And I've decided to implement a full wallbreak as soon as a gap is made. This increases the fun factor and reduces snagging when returning to the room.

The break in the wall is already implemented here in the dev. At the moment I'm only working on design things and animations in my armchair. Content, content, content :-)

I'm also becoming more and more certain of what we could actually do with all the freed inmates... They will rush to our aid at certain points to save us from tricky situations, but then they'll go their way again. In the end, of course, they come back and want to use our way out.
The ends also differ in their dramaturgy. In the underground we come across a subway line and have to bounce all the balls into the passing subway. On the main floor it's probably about getting into a waiting getaway car or helicopter :-)
Let's see what else I can think of... there are still a few days here!
Greetings your Matthias