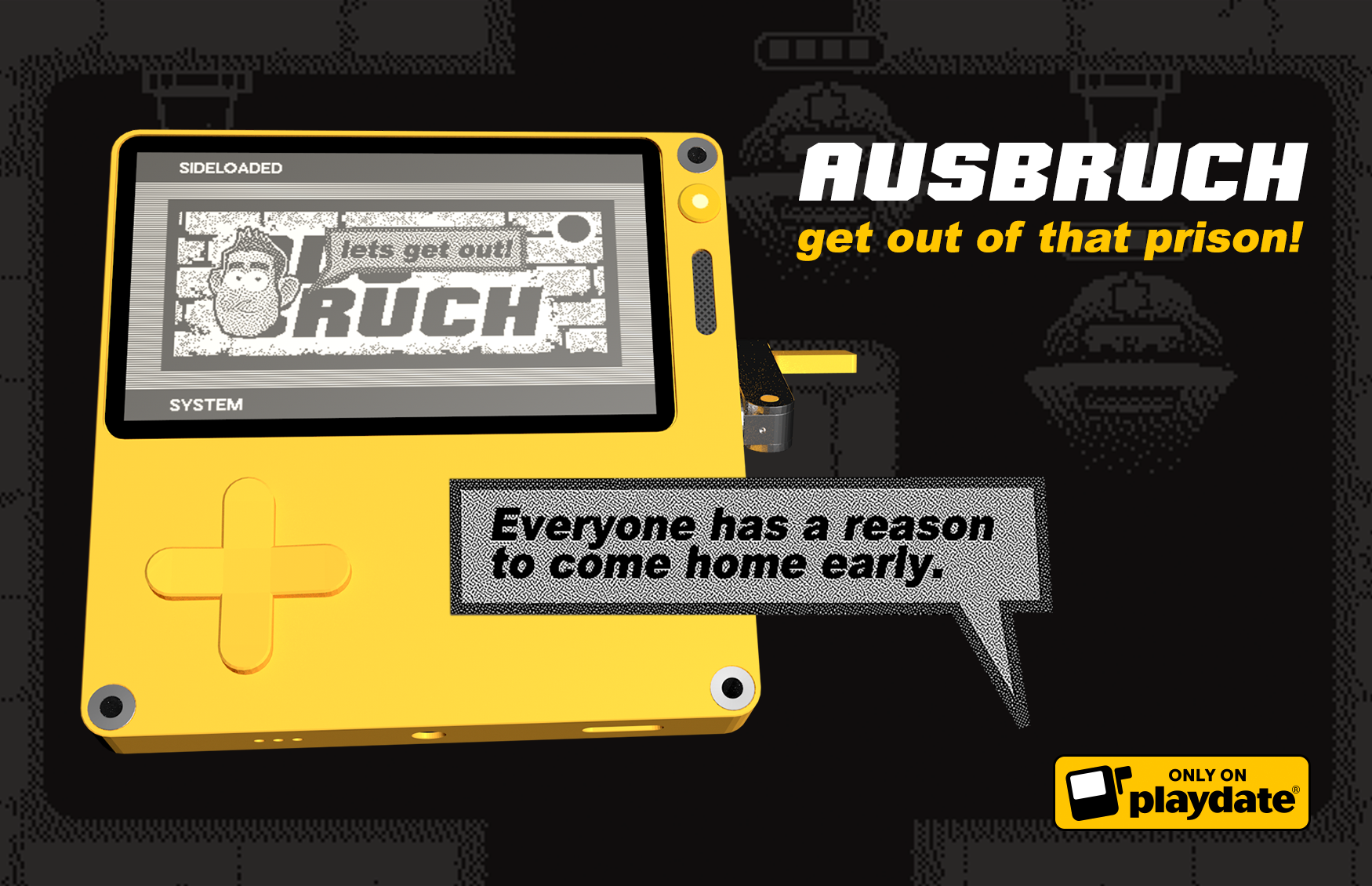 Ausbruch - Demo
A downloadable playdate game
Everyone has a reason to come home early.
Help this poor fool get out of prison!
In this long-cherished interpretation of the classic, I let the ball wander through 60 hand-picked rooms.
There are 2 ways out.
Break through walls, free fellow prisoners on your way, open secret doors and trick the prison guards!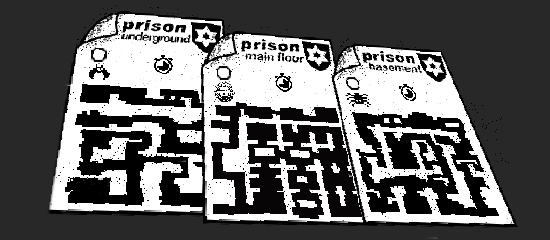 In 3 areas, the basement, the underground and the main level, the challenges vary a bit beyond breaking rocks.

This little escape can be mastered in 30 to 60 minutes depending on how good your ball control is. At least two spectacular prison breaks are waiting for you!

The game saves your progress continuously, Ausbruch picks up where you left off...
Love & Greetings from Hamburg !

Matthias
Install instructions
Sideload:
(1) Go to: https://play.date/account/sideload/
(2) Select or drag a .pdx file (or a zipped .pdx file) to add it to your Playdate account.
(3) On your Playdate or your Simulator (registered), go to Settings → Games to check for new games and download it.